We started to solder all Parts after receiving the PCBs for DER KLEANER V2. The Power Supply is already done and it works! Thanks to PHILSYNTH for his advice to put some spacers on the voltage regulators as heat sinks.
Wir begannen heute mit dem verlöten der Bauteile für DER KLEANER V2, nachdem wir unsere fertigen Leiterplatten von Philsynth erhielten. Danke auch an Philsynth für den Tip mit den Abstandshaltern auf den Spanungsreglern zur Wärmeableitung.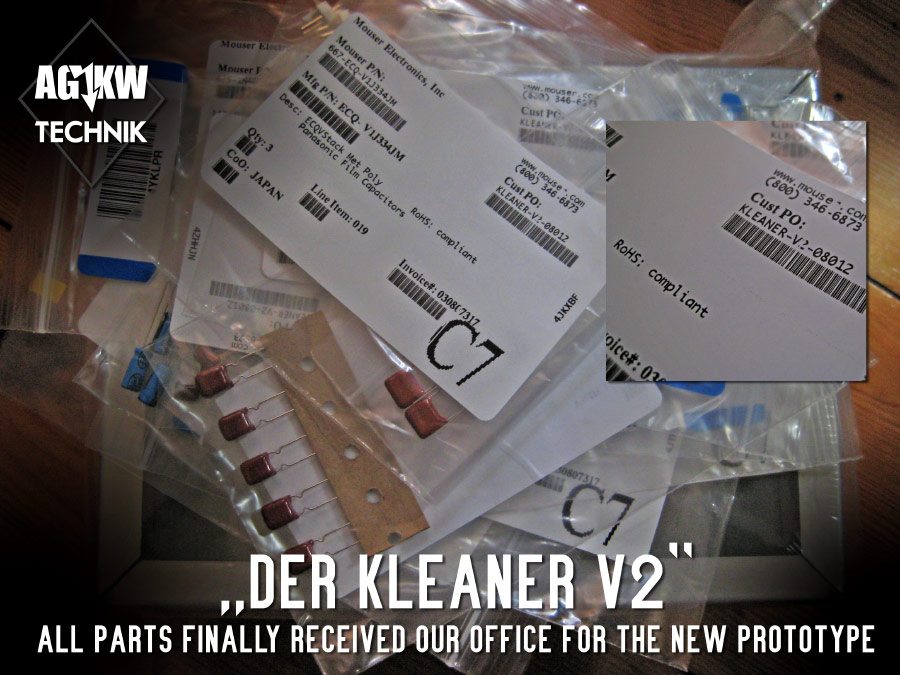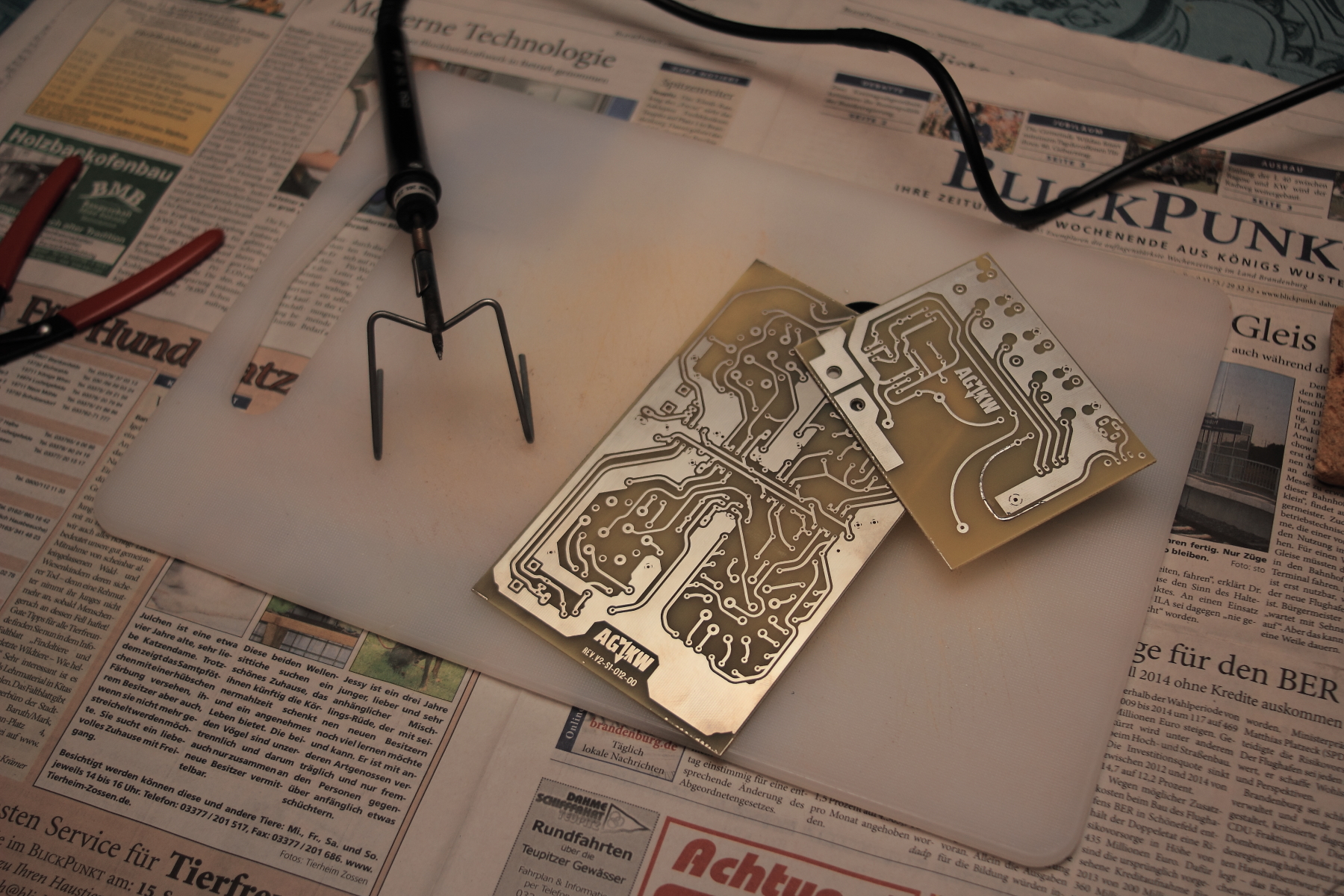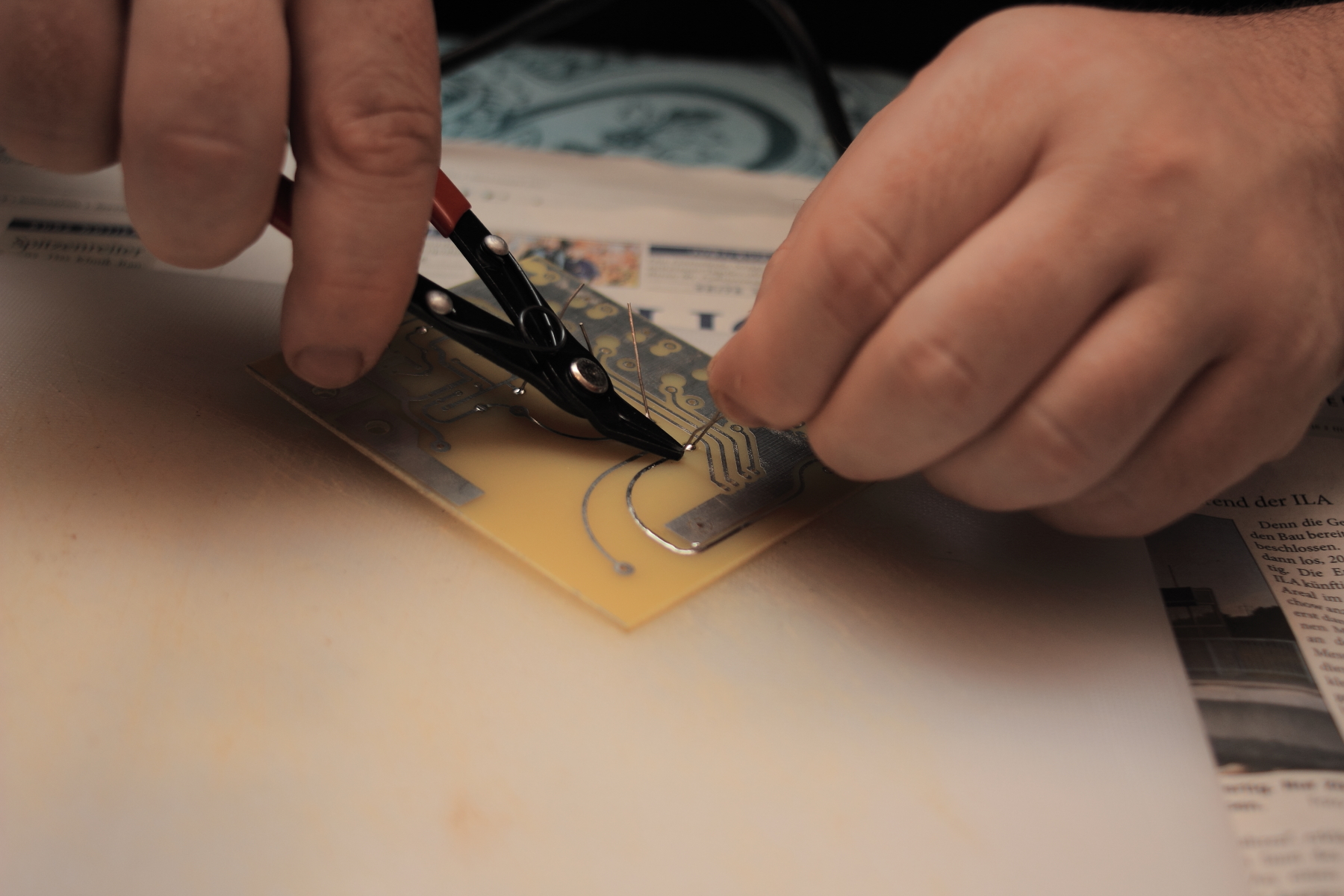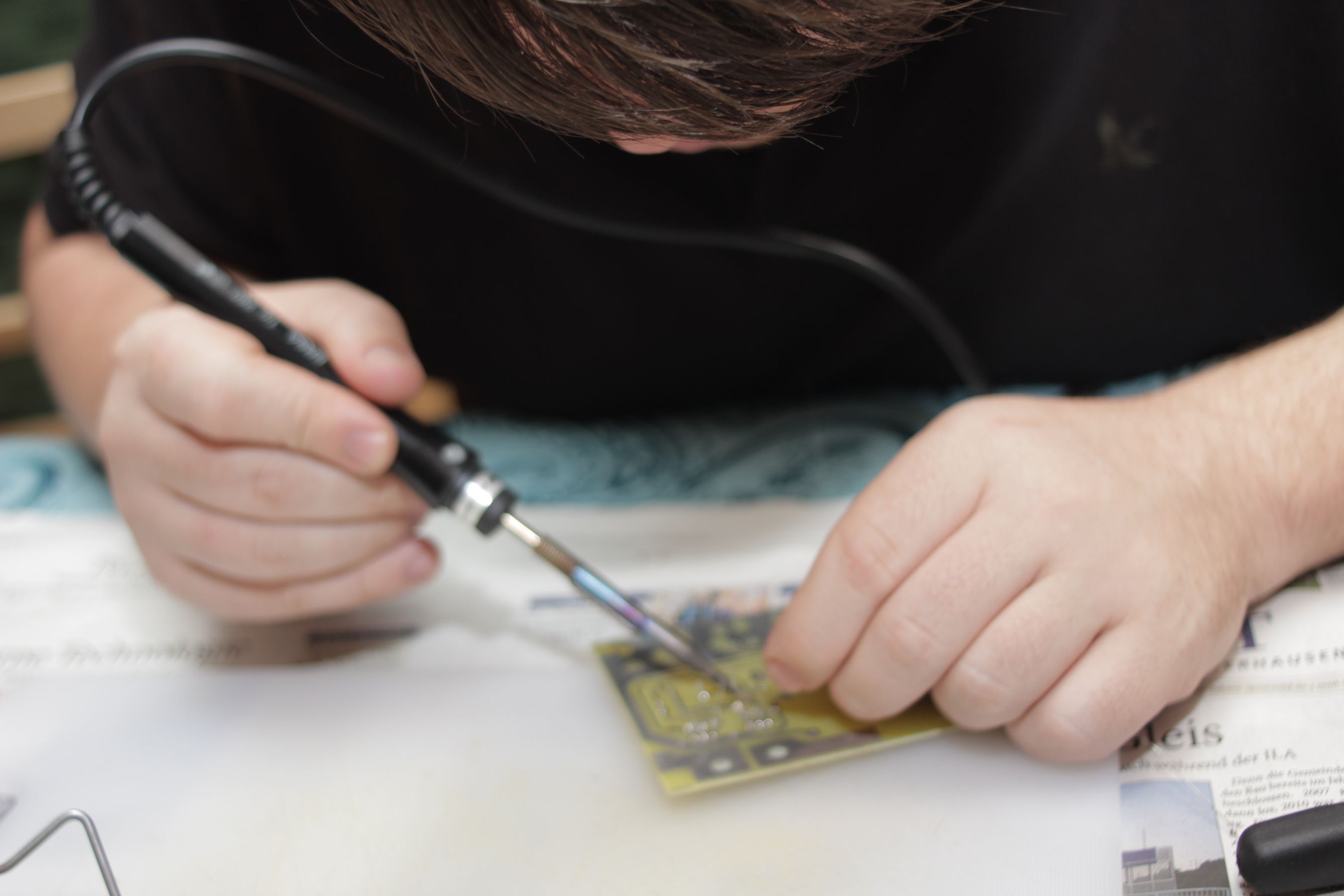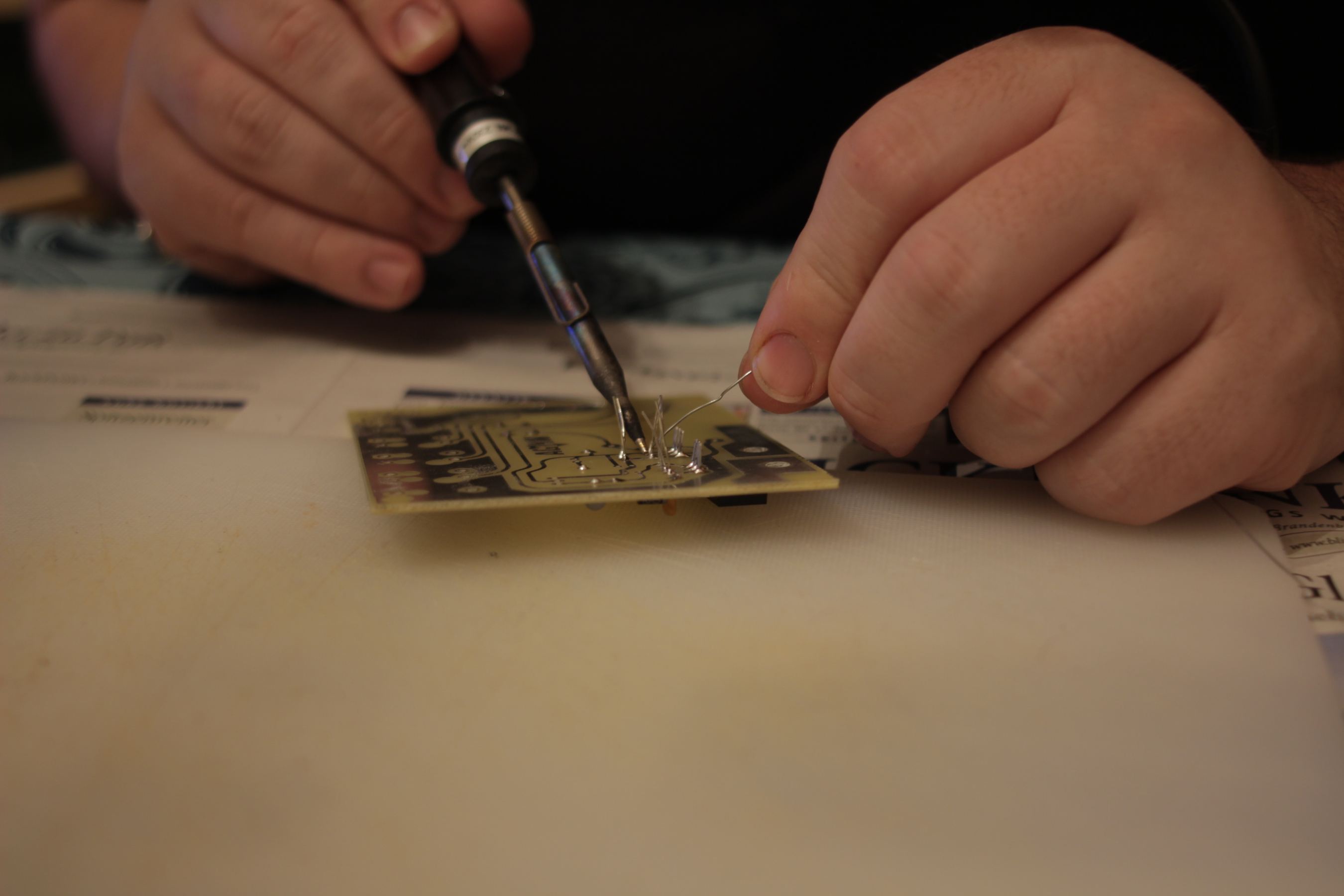 Power Supply Ready an working right.
Power Platine läuft wie sie soll.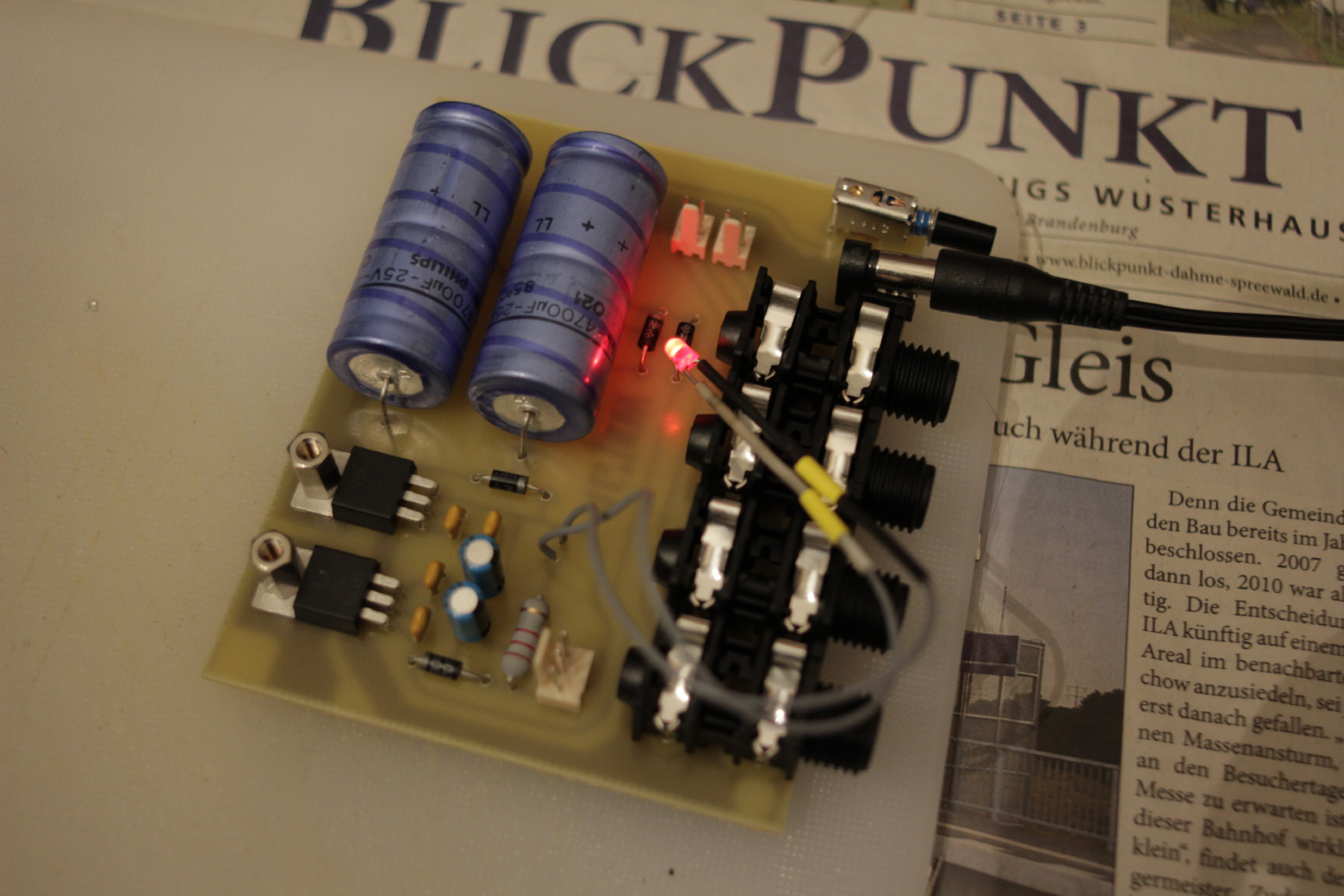 Soldering The Signal/Filter Board.
Löten der Signal/Filter Platine.