You guys are fucking crazy and fantastic! Thank You! 😀
We are temporarily out of stock again!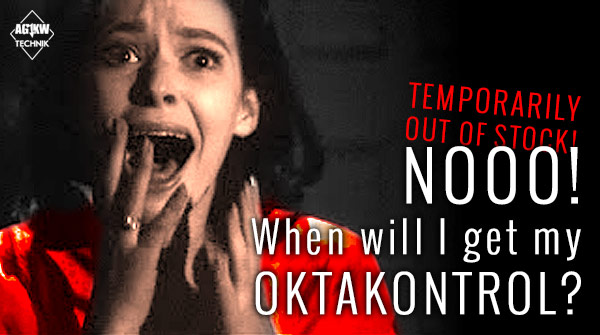 But no problem, you can still order at the shop to safe your OKTAKONTROL. We are still waiting for nearly 1000 ALPS fader for more than 6 weeks now. We get them hopefully in 4 weeks already. So please be patient. We will inform you here about the news. Shipment will start again as soon as possible.
PEACE! yours
Prof. OKTO von P. 🙂