The first batch of OKTAKONTROLS is already sold out. We work hard to make the new series available as soon as possible with some little minor tweaks. Let us know via a reply here or an email to zentrale[at]ag-kw.de, on facebook.com/agkwtechno, by a telephone call or a letter pigeon if you are interested in an Oktakontrol from the second batch – pre-ordering possible.
Recently we were a little lazy regarding the firmware development, but be sure an update with some new functions will be available soon. Also some demo/presentation/tutorial videos are on its way.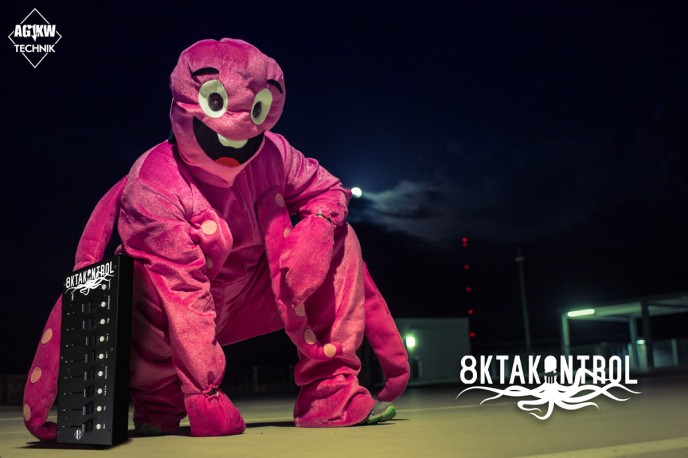 We wanna say thank you to all artists, users and customers for buying our little baby and all the support on Youtube, Facebook and so on. So  Professor Okto von P . has spared neither expense nor effort to give you a huge present – you won't believe it but yes it's true. A photo of himself! with the Oktakontrol! in high resolution! which you could use for various purposes: Print it on your toilet lid or go to your favorite tattoo shop and let it paint on your private parts … or simply use it as a wallpaper. Whatever – have phun and DOWNLOAD FULL RESOLUTION (18 mega pixel).